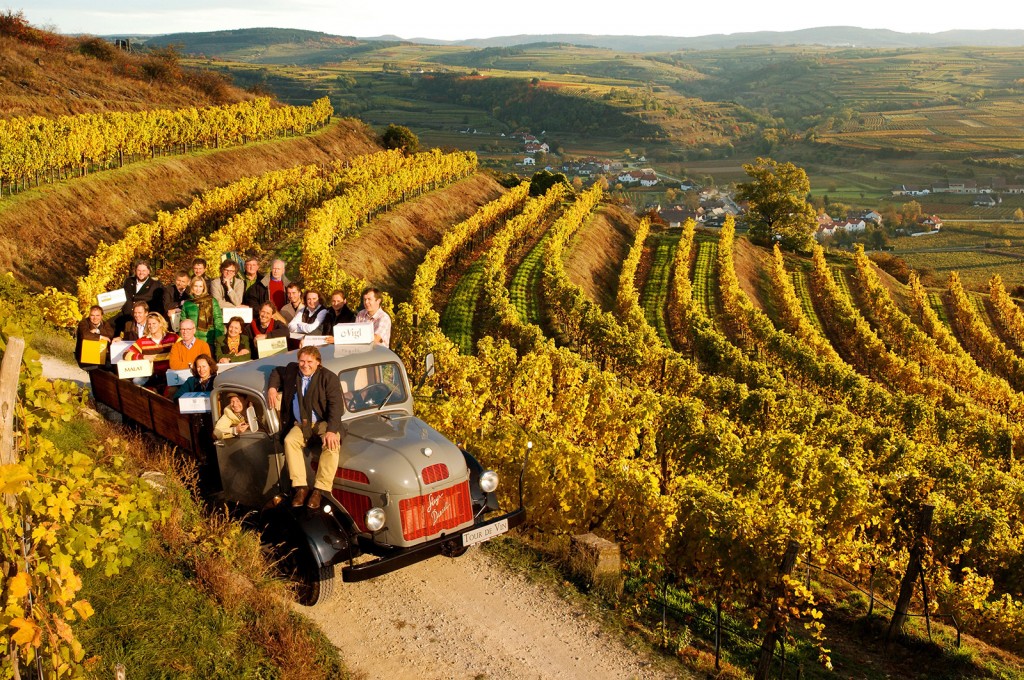 Open cellar doors at the "Traditionsweingüter": the
Tour de Vin is back on May 6th and 7th.
This post is only available in german.
Die 33 Österreichischen Traditionsweingüter in den Weinbaugebiet Kamptal, Kremstal, Traisental und Wagram öffnen am 6. und 7. Mai ihre Hof- und Kellertüren und laden zur traditionellen "Tour de Vin". Dort kann man den aktuellen Jahrgang, aber auch reifere Tropfen verkosten. Jedes Weingut hat sich ein spannendes Zusatzangebot einfallen lassen, das vom Jazz-Brunch über Riedenwanderungen und Kellerführungen bis zu interessanten Gastwinzern reicht. Die Kulinarik hat bei der Tour de Vin einen hohen Stellenwert: In sehr vielen Weingütern kann man seinen Hunger mit Häppchen oder einer ausgiebigen Mahlzeit stillen.
Der Tour de Vin-Button um 25 Euro berechtigt nicht nur zur Weinverkostung am Samstag und Sonntag, sondern auch zur Teilnahme an zahlreichen Zusatzangeboten, zum Degustieren kulinarischer Köstlichkeiten, zum Einkaufen und zum Plaudern mit den Winzern. Er ist bei Mitgliedern der Traditionsweingüter am Tour de Vin-Wochenende erhältlich.